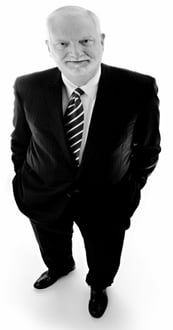 Lewis founded Hunter & Associates in 1990 to help small-business owners achieve their potential.
He manages the firm's client relationships, regularly soliciting assessments of our team's progress and seeking feedback on our performance and value-added services. He is an expert in cost accounting, overhead rate management and transition planning for architecture and engineering firms.
Lewis also manages or performs all examinations of overhead rates that are reported to state transportation departments, including indirect cost rate audits for firms qualified as disadvantaged business enterprises (DBEs). He has managed the attestation services for applicants seeking reimbursement from the Florida Department of Environmental Protection for costs incurred in remediation of petroleum contamination of underground storage tanks as well.
Lewis assists Hunter & Associates staff in managing projects, providing technical input and ensuring that quality assurance standards are applied. He also reviews and approves audit plans, financial statements, and disclosures.
Why Engineering Firms
Lewis became involved in consulting with engineering firms when hired to perform an overhead audit and report to the Florida Department of Transportation. This led to much more work and then to helping firms prepare for DCAA audits. He then moved to helping firms improve profits and processes.
Lewis has worked through merger/acquisitions during a time when large regional and national engineering firms consolidated as they were eager to gain a foothold in Florida.
Today, a great portion of Lewis's work throughout North America is focused on consulting work to help the founders who are ready spend less time and energy in their engineering firms and more time in the next objective whether it be in their business or personal life.
Experience
A 1974 graduate of the University of Florida, Lewis began his career with the international accounting and consulting firm Price Waterhouse. He has since earned numerous honors and certifications, the most recent of which is the Essential Principles of Agile Management Certificate from Villanova University.
Lewis applies agile management principles as an advisor to small and medium-sized businesses. Agile organizations complete 80 percent of their projects successfully (on time, within budget and meeting original goals) versus 60 percent for their slower-moving counterparts, according to the Project Management Institute's 2016 Pulse of the Profession® report.
Lewis is also a Charted Global Management Accountant (CGMA) and a Certified Information Technology Professional (CITP). Granted through collaboration between the American Institute of CPAs and the Chartered Institute of Management Accountants, the CGMA designation recognizes accountants who combine financial expertise and business acumen. The AICPA awards the CITP designation to certified public accountants who provide business insight by leveraging knowledge of information relationships and supporting technologies.
A strong supporter of community organizations, Lewis is president of the board of directors of CHARACTER COUNTS! in Jacksonville, treasurer of the Daniel Foundation, and a mentor and sponsor for the Jacksonville Women's Business Center. He is also a member of the Meninak Club of Jacksonville, JAX Chamber and Leadership Jacksonville.
His professional associations include membership in the Results Accountants Network, American Institute of Certified Public Accountants, Florida Institute of Certified Public Accountants, the Institute of Management Accountants, and the National Association of Certified Valuation Analysts.
Additionally, Lewis is a partner in international consulting firm ROCG, which specializes in assisting entrepreneurs with business transition.
Education
University of Florida – Bachelor's of Science in Business Administration/Accounting
Certification
Charted Global Management Accountant
Certified Information Technology Professional
Certified Valuation Analyst
Certified Management Accountant
Certified Public Accountant