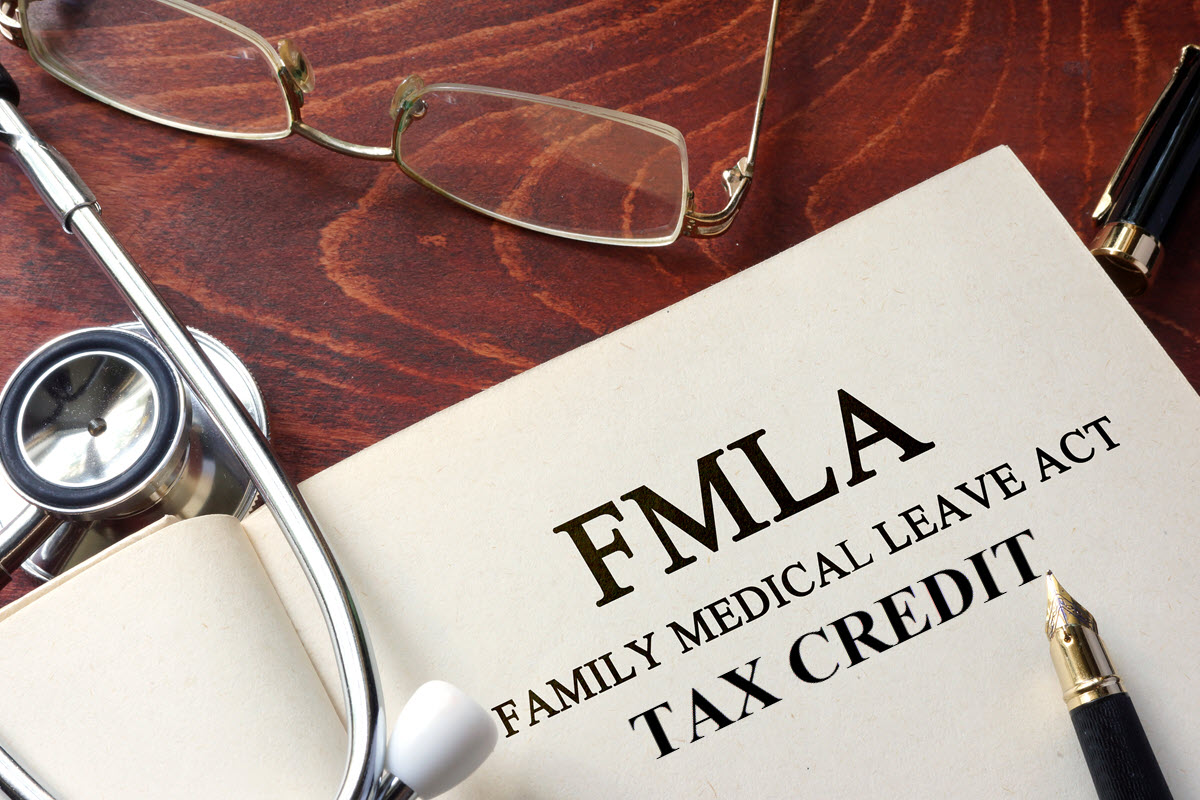 Eligible employers who provide paid family and medical leave to their employees during tax years 2018 and 2019 might qualify for a new business tax credit.
This new employer credit for family and medical leave is part of tax reform legislation passed in December 2017.
The intent of the business tax credit is to encourage companies to offer paid time to their employees for family responsibilities, offer relief of some financial pressure. Under the guidelines, employers can get a tax credit equivalent to a percentage of the wages normally paid to employees during any period for up to 12 weeks, who are on family or medical leave.
Employers setting up or updating a leave policy may also be eligible for retroactive credit.
Eligible employers who set up qualifying paid family leave programs or amend existing programs by Dec. 31, 2018 will be eligible to claim the employer credit for paid family and medical leave, retroactive to the beginning of the employer's 2018 tax year, for qualifying leave already provided.
The general business credit employers may claim, based on wages paid to qualifying employees while they are on family and medical leave, are subject to certain conditions.
Here are some facts about the credit to determine if your business might be able to claim it.
To be eligible, an employer must:
Have a written policy that meets several requirements, as detailed in Notice 2018-71.

If you need help creating this written policy, please contact me!

Provide:

At least two weeks of paid family and medical leave to full-time employees.
A prorated amount of paid leave for part-time employees.
Provide pay for leave that is at least 50 percent of the wages normally paid to that employee.
The credit applies to these dates:
It is available for wages paid in taxable years beginning after Dec. 31, 2017, and before Jan. 1, 2020.
The amount of the credit:
The credit is generally equal to 12.5% to 25% of paid family and medical leave for qualifying employees.
What kind of leave qualifies:
The leave can be for any or all of the reasons specified in the Family and Medical Leave Act:

Birth of an employee's child.
Care for the child.
Placement of a child with the employee for adoption or foster care.
To care for the employee's spouse, child, or parent who has a serious health condition.
A serious health condition that makes the employee unable to perform the functions of his or her position.
Any qualifying exigency due to an employee's spouse, child, or parent being on covered active duty – or having been notified of an impending call or order to covered active duty – in the Armed Forces.
To care for a service member who is the employee's spouse, child, parent, or next of kin.

However, leave paid by a state or local government, or that is required to be provided by state or local law, does not count toward the 50%.
Some employers are eligible to claim the credit retroactively to the beginning of their taxable year:
Normally employers can only claim the credit based on eligible leave taken after their new or amended policy goes into effect.
Read Notice 2018-71 for a description of special rules for when an employer can claim the credit retroactively.
To claim the credit, employers will:
Attach Form 8994 to their return. The IRS expects to have this new form available later in 2018.

Please contact me to ensure your tax plan includes optimizing on this tax credit benefit.
The Notice sets out special rules and limitations that apply:
For example, only paid family and medical leave provided to employees whose prior-year compensation was at or below a certain amount qualify for the credit.

Generally, for tax-year 2018, the employee's 2017 compensation from the employer must be $72,000 or less.
If you are considering adding benefits, you should also consider, however, that the credit sunsets at the end of 2019 unless reinstated by Congress. Also, according to IRS guidelines, any paid Family & Medical Leave wages that are considered for another credit (such as the Indian employment credit under Section 45A of the Code) may not be used for this credit.
Next Steps for Employers
Review existing paid Family & Medical Leave programs to consider whether they might be eligible for the tax credit. Understanding the new Tax Reform Provisions that Affect Businesses is complex and time consuming. Tax planning is important to ensure you receive maximum benefits.
Contact me today to start the tax planning process today.