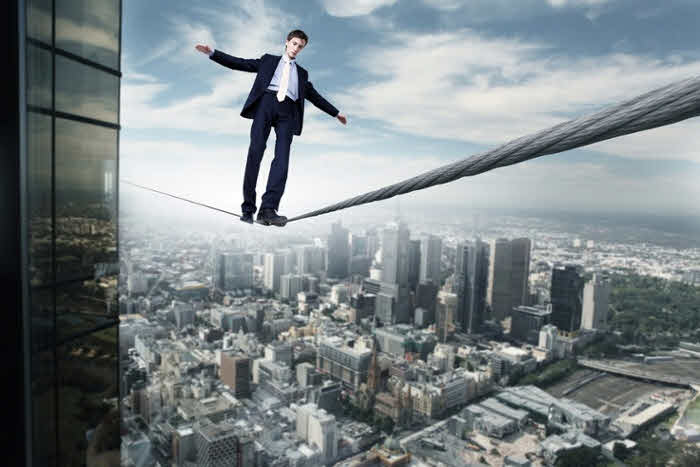 Planning your exit from your business can feel at times like planning your will. Why do it today when you can do it tomorrow? After all, you are not planning on leaving this earth today, right?
Your exit from your company, however, is assured. Whether you leave it feet first or walk through the door, you will leave your company someday. Why not do it on your terms?
Unfortunately, while even the most procrastinating business owners will eventually complete their will, only 10 percent plan their exits. As a result, only 10 percent of business owners get their desired selling price, which could be devastating given that a company could account for as much as 90 percent of an owner's personal wealth and be their primary source of retirement funds.
So, why do business owners hesitate to plan for the inevitable? Certainly, a dread of confronting mortality underscores planning for one's will, and that often is true for business owners when it comes to contemplating their exit as well.
But business owners often delay exit planning—or in the case of the 90 percent of them forego it all together—because of fears other than dying. Don't let any of the following emotions of selling a business stop you from exiting on your terms.

1) Fear of losing your identity
The more closely an owner associates themselves with their company, the sadder they feel when they sell their business, according to a business transition white paper prepared by the Eugene Lang Entrepreneurship Center at Columbia Business School for Credit Suisse based on interviews with 22 entrepreneurs who sold their companies.
Identify your personal strengths and determine how you can apply them in new ways, post-business ownership. You might explore working with non-profits, teaching, or possibly even start another business. Entrepreneurs have an easier time working towards something versus focusing on leaving something.

2) Fear of change
Retirement increases the risk of clinical depression by 40 percent so start filling time for your business with hobbies and interests instead because as one business owner characterized it, "the phone stopped ringing".
Find groups to join and causes to support and get involved, or plan to do so post-sale. Knowing that you can keep making a difference will make it easier for you to exit.

3) Fear of losing control
You've put your whole life into your company. No one could possibly run it better and at worst it will fall apart without you, at least, you think.
Delegate responsibilities and implement processes to prepare yourself—and your company—for your eventual exit. Not only is building a sustainable company that is no longer dependent on you an enviable lasting legacy to leave behind, but buyers will pay more for such a business. Remember, the 'graduate level' of business ownership is when the business runs itself and you don't have to be there to operate it or manage.

4) Fear of conflict
Working through difficult or unpleasant conversations can often stall exit planning because of the fear of conflict that it might entail, whether it is with employees, your business partner or family in the business.
As to family, for example, although your reluctance to tell your loyal son that you will put his younger sister in charge of the business instead of him may be understandable, it is also detrimental because your hesitation prevents you from preparing them to succeed together.
Confront such an unpleasant situation early, honestly and openly. Focus on what's best for the business or you may not have one to leave.

5) Fear of losing wealth
Scarcity is scary. What if you were to run out of retirement funds and are forced to go back to work? Only you didn't have your company to return to? Planning your exit from the business will mitigate this fear.
Estimate the funds you need to retire, get an appraisal of your company's value and create a plan for closing the wealth gap so that you can net the proceeds you need to retire on your terms when you do sell. Your business is likely your largest asset, so create a plan to monetize it in order to fund your post-business years.


Successful business owners are known for getting into business with an idea of how they will exit from it and monetize their investment.
Each day that passes without exit planning brings you a day closer to your inevitable departure without preparing you to leave emotionally, much less financially or operationally.
Plan your exit and work the plan so that you exit at the time and price of your choosing. Don't wait until tomorrow if you can do it today.