Businesses are being bought and sold every day. Data from the past three years show a record number of businesses sold. For the most part, owners received fair prices, and sellers were happy with the deals they made. Will that trend continue? Is now a good time for you to join the sellers and put your business on the market? Is there a definitive yes or no answer?
Twenty years from now you will be more disappointed by the things that you didn't do than by the ones you did do. So, throw off the bowlines. Sail away from the safe harbor. Catch the trade winds in your sails. Explore. Dream. Discover."

– Mark Twain
An almost infinite number of factors play into whether a business should be sold, as well as when to sell. Some are totally beyond your control. Careful analysis can eliminate others from consideration. Trusted advice will help swing some factors into the yes or no column. The biggest determinant, and one that requires more thought than you might realize, is you.
Does Political Instability Affect Your Business?
Changes in the political climate that can affect the saleability of your business are generally beyond your control. An increase in tariffs, or a lifting of existing ones, can directly impact the value of a business, as can imposing or lifting sanctions. The 2020 elections add another layer of unpredictability. Immigration, privacy laws, wars and civil unrest, and international politics can make selling a business today favorable or unfavorable, with little to no warning.
The best you can do is monitor the news, especially events that can impact your business, and watch for emerging trends. Industry publications can sometimes be helpful, but even the most astute contributors don't have psychic abilities when it comes to political instability. Sometimes an analysis of the past can provide useful insights. Try correlating the profit history of your company with US and world history to discover which, if any, changing conditions present new opportunities and prosperity for you. If your business fares best in stable conditions, then now might be a good time to sell.
Can You Keep Up with Technology?
The advances in technology can be a significant factor in deciding whether to sell your business. Are you current when it comes to automated tasks, artificial intelligence, social media marketing, and the like? This is the age of one-click ordering, next-day delivery, digital currency, and instant access via the cloud.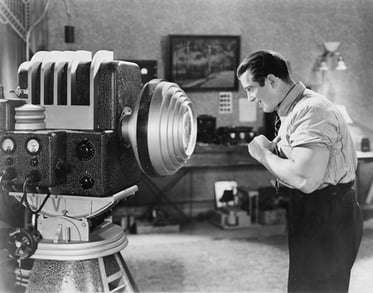 According to one analysis, "E-Commerce sales are expected to grow over 22 percent in 2019. While smartphones are credited with 58 percent of traffic, 2019 will mark the first time when over half of online transactions will originate on a smart device."
How much of this kind of service is necessary to keep or grow your customer or client base? You need to make yourself aware of exactly what those to whom you market your products or services expect and assess your ability to meet those expectations. Take a cold, hard look at what your competitors are doing in the way of implementing technology.
If you need to, find an expert consultant to analyze the level of technology your business needs to stay competitive. You may not be a Luddite, but if technology is leaving you behind, it might be time to find another way to fill your time than operating your business.
Is A Recession Imminent?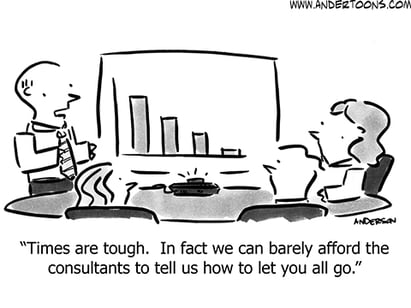 How will current economic trends affect your decision to sell your business? Is an economic recession imminent? If so, can your business weather it intact?
Deloitte experts in their third-quarter 2019 economic forecast say that they ". . . continue to judge that the probability of a recession is relatively high (25 percent)." Factors in the forecast include adjustments in the interest rate by the Federal Reserve Bank, congressional actions on a budget and the debt ceiling, and trade war negotiations. They see the economy continuing to expand, but caution that it is ". . . unusually sensitive to shocks that would cause a recession."
Are you prepared to outlast a recession? If not, maybe you need to get out now.
Is Your Business Attractive to A Buyer?
Another Deloitte report on mergers and acquisitions includes an infographic that details some of the reasons deal making is expected to remain strong despite economic uncertainties. Confidence in a strong economy motivates some buyers to pay a premium price for your business. Others are motivated by the uncertainties. Both types are going to look at potential return on investment (ROI) if they buy your business.
One of the ways you can make your business more attractive to potential investors is diversification. You should have more than one kind of income or one type of customer. Your business should also be growing. It needs to show profitability that can continue to increase despite economic downturns or political unrest. Preparing a business to be sold requires planning so that the growth history and financial statements present it in the best light. Unless you have all your ducks in a row, now is not necessarily the best time to sell your business if you want to get the best deal possible.
What Will You Do Post-Sale?
Your business is showing a profit and has all the markers of sustained growth. Why sell it? There is no end of reasons to sell or not sell, many of them personal. This is where you have to know yourself, your motivations, your plans, and your abilities.
What does owning your business mean to you? Creating a product or service that meets a need, especially if you started a niche business? Income? Status? Independence? Challenges? Give some thought to what you'll do post-sale. How will you replace whatever it is that your business provides for you? What other kinds of skills do you have? Are you ready to retire and rest on your laurels? If you don't have the answers, then now is probably not a good time to sell your business.
Once your business is gone, so is the income it generated. You'll have the proceeds from the sale. Do you know how and where to invest that money? Do you want an investment in which you have a hands-on role? Or would you rather have passive income that allows you the time to pursue non-business activities? Do you have the background knowledge to accomplish either goal? If not, now may not be a good time to sell your business unless you have another reliable source of income.
What Is Your Business Costing You?
If you started the business yourself, you probably put everything you have, financially and otherwise, in it. Maybe you are just tired of the responsibility, stress, and other demands the company makes on you. Maybe you woke up this morning feeling like you couldn't go to work one more day. You're burned out, and you want out. Today, if not sooner.
Owning a business takes a big toll on you and your family. Your business is providing a livelihood, but is it at the cost of enjoying life with your family? Or have you met the challenges of your present company and grown bored with it? Are you itching to start another company? Maybe you want to earn your living with something less intensive. When owning a business is detrimental to your life, liberty, and personal pursuit of happiness, then it's time to find a buyer.
Are You Prepared?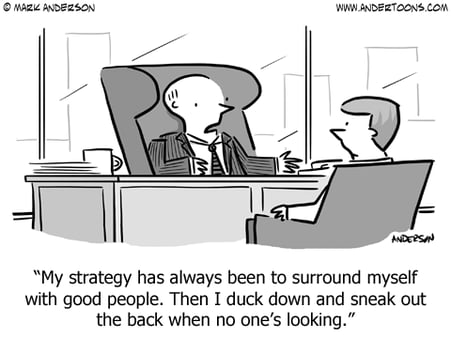 If you are planning on your children taking over your business, and they aren't interested, then sell it. That's good advice even if you inherited the business, and the founder will roll over in their grave at the thought of the company leaving family ownership. Start planning the sale as soon as you're sure your heirs don't want the company.
Sometimes, selling your business is a financial necessity. Opportunities knock. Emergencies happen. You need money, and your company may be the only asset you have to sell. That's why, even if you don't have any intention of selling in the foreseeable future, you need to plan for an eventual sale. You will not get the best price, regardless of how favorable all the variables are, if you are unprepared.
Buyers will be prepared. They'll know the markets, anticipated ROI, industry predictions, and a multitude of other indicators. You need to counter that with your own team. Begin with your accountant, lawyer, and financial planner. You'll also probably need an appraiser and a broker. If you want the highest price for your business, you'll need to hire these and other professionals well before you anticipate selling. The ideal time to sell is when you're prepared.
Is Now the Best Time to Sell?
There is no lack of statistics or advice on selling your business and when to sell for the highest price. Evaluate the variables to the best of your ability and the information available. But selling or not selling is an entirely personal decision.
Ask yourself one last question: Will you be better off emotionally, financially, mentally, and physically if you sell?
Your 'yes' or 'no' is the definitive answer as to whether now is or is not the best time to sell your business.
---
Every business needs an exit and transition strategy. Hunter & Associates, P.A. helps small to medium-sized businesses, start, grow, and exit their industries through proactive planning and execution. Contact us today to learn more about how we can help you take charge of your destiny.
At Hunter & Associates, P.A., we provide professional advisory and consulting services that are structured to fit your needs. Whether you need operations, financial, restructuring, organizational, or some other form of consulting, contact me now to learn how we can help you achieve your goals.
Be sure to download the free Exit Planning Workbook: