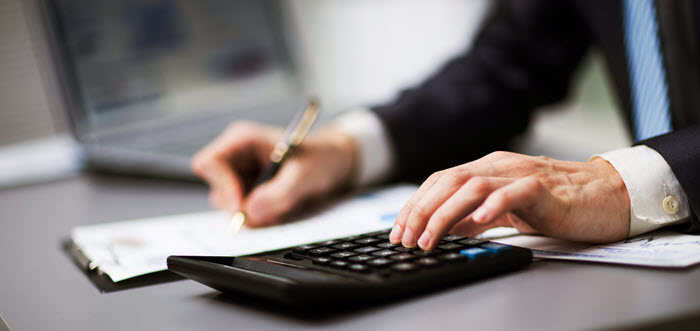 The year is almost done. Do you know your FDOT reimbursement rate?
Knowing what your rate is for the year so far and projecting results for the remaining months of the year will allow you to:
Propose and bid more wisely

Prioritize spending

Adjust executive compensation
Estimating your FDOT reimbursement rate for the full year will help you make decisions based on whether you can be reimbursed under contracts. Overlooking opportunities to become fully reimbursable for costs or improperly allocating expenses could cost you reimbursements and profits.
Follow this two-part process to optimize your FDOT reimbursement rate and profitability.

A) Estimate your FDOT reimbursement rate for 2017.
Pull expenses from actual costs paid year-to-date as well as from budgets for projects planned through year's end. Separate direct labor into its own line item. Determine whether each cost – either direct or indirect – is allocable and allowable under the Federal Acquisition Regulation (FAR) Part 31.

Reduce disallowances between your actual FDOT reimbursement rate and your FAR rate by confirming that an item is unallowable without assuming so. You may find that you are eligible for more reimbursement.

Divide allowable indirect costs by total allocable direct labor costs to get your estimated FDOT reimbursement rate.
B) Prioritize spending on reimbursable costs.
Consider if an expense would be allocable to overhead and allowable under FAR.

If a purchase would not be allowable, consider alternatives that would be allowable, and thus help you capture more reimbursements. Confirm that you are properly allocating costs by appropriately classifying their relation to your work for the government. For example, general tradeshow expenses are not allowable but expenses specifically for garnering government contracts are allowable.

You may be eligible for reimbursement for year-end bonuses and incentive payments if they are allocable to government contracts, reasonable in amount and do not represent a distribution of profits to owners.
Basing decisions upon your FDOT reimbursement rate is the best way to become reimbursable for costs. Accurate cost allocations now can result in larger reimbursements to your firm later.

This article has been prepared by the cost allocation experts at Hunter & Associates, P.A., a Jacksonville, Fla.-based certified public accounting firm specializing in FDOT reimbursement rate audits and cost ac-counting for A/E firms.

If you would like to discuss your FDOT reimbursement rate contact us by clicking here or call us at 904-731-9222