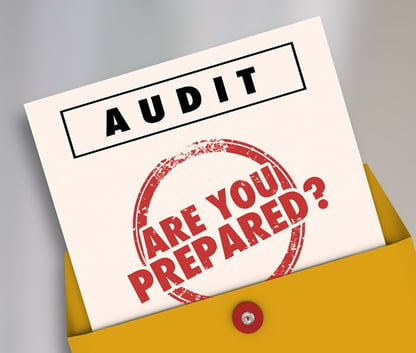 Engineering firms must provide annual reimbursement rate audit reports to the Florida Department of Transportation to bid on contracts larger than $500,000.
FDOT Reimbursement Rate Audit Guidelines contain specific Departmental requirements in addition to the general guidelines contained in the American Association of State Highway and Transportation Officials (AASHTO) Uniform Audit and Accounting Guide.
Preparing the information that auditors will need in advance could help you complete your audit more efficiently.
Auditors' processes will include:
Verifying that your Schedule of Indirect Cost complies with financial requirements and was prepared in accordance with accounting practices prescribed by Part 31 of the Federal Acquisition Regulations (FARs) and certain other federal and state regulations;
Testing and documenting your company's internal control over financial reporting; and
Determining the proper allocation of costs between a Home Office and Field Office(s).
Management's responsibilities include the following, according to the AASHTO Uniform Audit & Accounting Guide:
Identifying, segregating, and removing unallowable costs from all billings to government contracts;
Training accounting staff, including payables clerks and staff members responsible for preparing project billings, in the FAR Subpart 31.2 cost principles so that unallowable cost items can be identified, segregated, and disallowed as transactions occur;
Performing your own analysis of high-risk accounts or line items and making appropriate adjustments to the indirect cost rate schedule;
Performing a preliminary review to assess whether internal controls are working effectively and whether all unallowable costs have been removed from the final, submitted indirect cost rate;
Preparing narratives describing the internal controls reviewed, and any associated schedules showing the results of the preliminary review, and sharing these documents with the independent auditor and/or State DOT auditor; and
Sharing documents related to the testing of labor or direct costs with the independent auditor and/or State DOT auditor.
Your audit report is due within six months of the end of the fiscal year it addresses. Additional information is available in the FDOT's Reimbursement Rate Audit Guidelines.